...or maybe not.
Some halftime show with 64 year old rock stars, huh?
WIN IT
Your little rock star will look adorable in this Appliqued Tee by Very Kiki (size 6 months):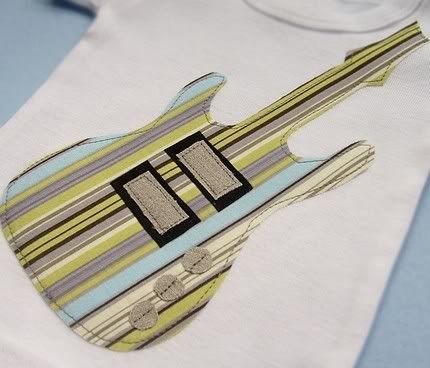 To enter, leave a comment with your favorite band of all time. Is it the Beatles, is it Aerosmith, or is it someone obscure like Sister Hazel (my personal fave)?
Funny answers appreciated, but winner drawn randomly.
Rock on, friends, and good luck.