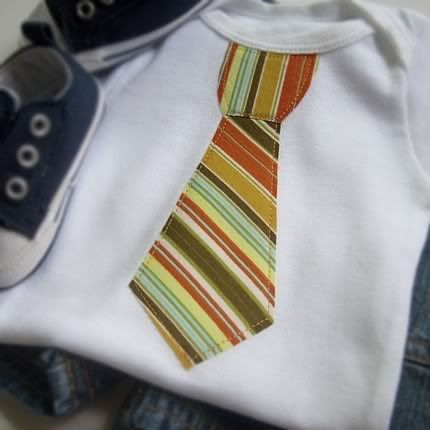 MiniMe BabyGear is sad to say goodbye to one of my favorite vendors- the maker of the adorable striped tie onesies.
That's the bad news.
The good news is that I found another manufacturer, and I cannot wait to show you the NEW tie onesies. Stay tuned, because in TWO WEEKS I will be unveiling all the new appliqued onesies. There are a couple of brand new styles that I know you are going to just LOVE!