Lately, my sons favorite bed time reading is
Where the Wild Things Are
. If you have not had a chance to read it, it is a funny children's book. He loves it.
The story is about a boy that sails in and out of weeks, to where the wild things are. They have all sorts of wild rumpous, until he gets hungry and lonely for home. This book has brought about a mini-obsession around here; cute one-eyed monsters are a new fix. This set is a new favorite: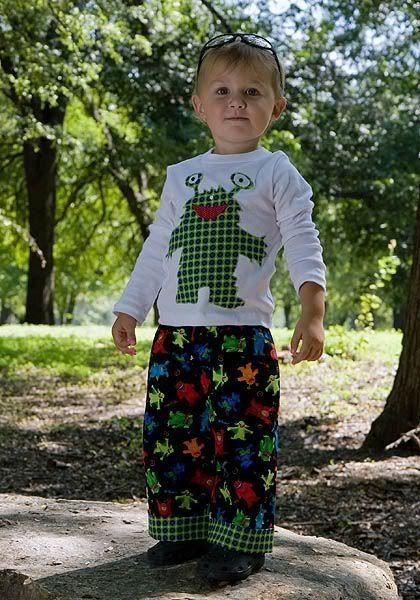 Handmade from the same designer of all the
fabulous birthday sets
, Liliputians NYC has designed a line of
non-birthday children's wear
, including this gorgeous
Monster Set
.
I simply adore the additional details you can customize- if you prefer flannel lined pants, t-shirt sleeve length, and adorable flip up contrasting fabric.
Eight new sets to choose from, retail is around $89.95-99.95 for these
one of a kind outfits
.